Welcome to Applecross Village Medical Centre
Conveniently located in the centre of Applecross village, Applecross village Medical Centre has been operating for over 30 years. Amidst the prestigious little shops, it's situated between Pharmacy 777 and The New Dentist. With ample parking available you are sure to find a parking spot either before or behind the practice.
With reduced waiting time, we pride ourselves in giving the best service possible, added to a friendly reception upon arrival at our practice.
For your convenience, we now have this website which we will endeavour to update on a regular basis to provide you with current important health information.
When you call us for an appointment, every effort will be made to accommodate you for your preferred time and GP. Emergencies will always be given priority and our reception staff will attempt to contact you if there is any unforseen delay or your GP has been called away. We also give priority to children and the elderly where necessary. Longer consultation times are available, so please ask our receptionists if you request some extra time. If you or a family member requires an interpreter service, we can organise this for you. Please let us know when you make the appointment.
We provide a comprehensive family medical service – quality care in a friendly, relaxed atmosphere.
Applecross Medical Doctors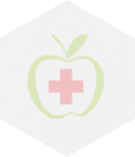 Dr James Aniyi
Has been working at the Applecross Village Medical Centre since January 2007 and has over eighteen years of experience in all aspects of general practice. Dr Aniyi is experienced in the broad range of health problems affecting all age groups, gender and ethnic groups (race).
He has an interest in rehabilitation, paediatrics, men's and women's health issues. Dr Aniyi is also a DAME (Designated Aviation Medical Examiner) and can assist in your aviation related medicals.
Opening Hours
Monday




8:30am - 5:30pm

Tuesday




9:00am - 5:00pm

Wednesday




8:30am - 1:00pm

Thursday




8:30am - 5:30pm

Friday




8:30am - 1:30pm

Saturday




Closed

Sunday and Public Holidays Closed.